Call Centre Backup
Amundson & Amundson offer a complete call centre backup and overflow management service for your company call centre. Manage your peak hour call centre overflow, call centre staffing shortages, or after-hours needs with ease – our friendly and professional team are standing by to manage your calls.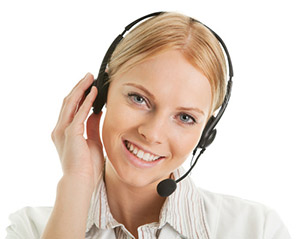 Your customers are, quite simply, your greatest asset. When your call centres reach maximum capacity, calls are often missed, lost or transferred to inadequate call-waiting systems. Don't take the risk of losing valuable contact with your customers; allow the professional team at Amundson & Amundson to handle your peak hour and call centre overflow situations for you!
At Amundson & Amundson, we train our friendly telephone operators in your company protocols, your company services and your company products – ensuring that the service your customers receive with us is indistinguishable from what they would receive at your own call centre. In fact, we have such a strong customer service culture at Amundson & Amundson, that you'll find our telephone services often exceed expectations; and you are able to relax in the knowledge that your most important assets are in very capable hands – no matter the time of day or night.
Amundson & Amundson call centre back up services include:
Message services; via text, email or call-back
Bookings service, utilising remote access into your own database
Sales management via your own database
Instant assistance with technical difficulties
Help desk services
Scheduling of meetings for key personnel
The options are limitless – with Amundson & Amundson managing your call centre back up, you'll have extra staff on standby, ready to serve at your request.