Help Desk Service
Offer your customers a premium, 24/7 help desk service without lifting a finger: Amundson & Amundson offer full help desk functionality through their comprehensive answering services.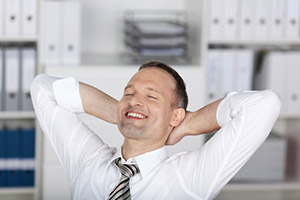 Stand out from the crowd by offering your customers a 24/7 help desk service; at Amundson & Amundson we are available around-the-clock to provide help desk support and care to your important clients. Every business needs an edge: and there's no better point of difference than fantastic customer service.
Utilising your own existing programs and databases, we are able to provide either a total frontline service or a back-up solution for your existing team – our comprehensive help desk service is designed around the needs of your company, at any time of the day or night. Our systems extend to telephone help desk, email help desk, and web-based help desk services.
Having help desk support will:
Improve customer satisfaction
Improve customer perception of your business
Improve communication between your customers and your business
Provide an important point of difference for your company
Provide an impression of accountability for your company
Amundson & Amundson will work closely with your company to create delivery protocols, ensuring our team is professionally trained in your best practice guidelines. This means that calls coming through your help desk will always be managed using your corporate identity and protocols – an instant solution to providing customer satisfaction.