Reporting Services
Receive detailed statistics and reports on your business telephone, email and social media traffic. Reporting is scalable to your needs, including detailed geographic statistics, frequency indicators relating services or products, call duration, call length - the options are endless!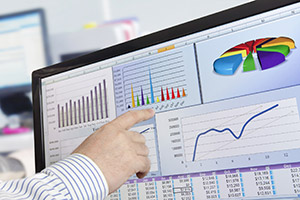 Receive detailed reporting on the statistics that really matter in your business with Amundson & Amundson's reporting services. We can tailor your reports to fit your needs: simply tell us what you need to know and choose your frequency, and we'll do the rest. Our reporting is based on logged calls, emails and online interactions, so you can be sure our information is accurate and pertinent to your business.
Choose from a wide selection of reports:
Geographic density charts for your customer contacts
Frequency analysis for calling, emailing and online contact
Intelligence reports regarding top services and/or products
Most frequently asked questions/complaints
Analysis of contact methods – social media, telephone, email.
Social media statistics – traffic, engagement, growth
Reporting services to suit your business needs: Amundson & Amundson can track and analyse multiple fields of data relating to your business communications – and we can present it in the format and frequency of your choice.